Smokehouse project got a royal boost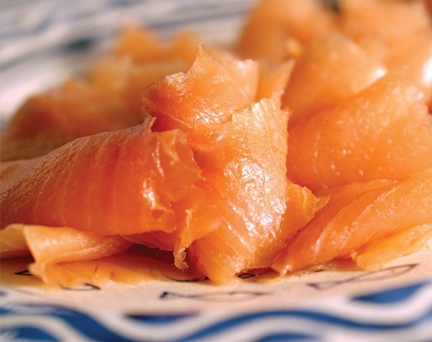 Smokehouse project got a royal boost
By Joe Dermody
Irish Examiner, Monday, December 19, 2011
THE newly-built smokehouse in Bandon, Co Cork, owned by fishmonger brothers Pat and Paul O'Connell could create up to eight jobs next year.
Having seen a surge in cross-channel enquiries since Pat's celebrated photograph laughing with Queen Elizabeth II in Cork's English Market on May 20, the brothers seized the opportunity to open a new facility.
"After the Queen's visit, everyone in the English Market has seen a huge surge in interest. We just thought it would be a sin to waste that opportunity," said Pat O'Connell.
"We will be looking at the export market in the new year. We always see a surge in business around Christmas time, but this year has been a bit special."
With about 80% of the fish sold at the Kay O'Connell's market stall being sourced in west Cork, locating in Bandon was an obvious choice. The brothers also followed the guidance of the West Cork Enterprise Board and Dr Susan Steele of BIM in setting up the oak-burning smokehouse.
Paul O'Connell added: "The fish comes in fresh, then we leave it in salt for six hours. We wash off the salt and smoke it for four to five hours. We allow the smoke to settle, then it is refrigerated overnight.
"I've been living here in Bandon since we've opened the premises, working around the clock. Christmas is always a busy time for us. If this venture works out, we may take on six to eight people next year."
Read more: http://www.examiner.ie/business/kfqlqlgbsnsn/#ixzz1hFlvTFKa