K O'Connell HOME DELIVERY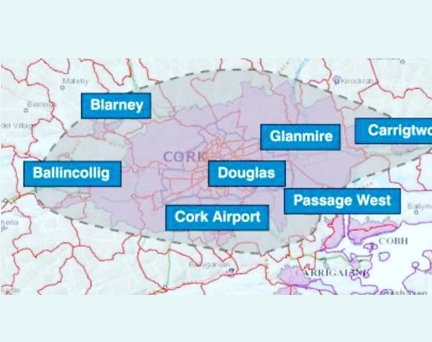 WE ARE OPEN!
But due to the recent developments of the outbreak of coronavirus (covid -19) and precautions put in place on the public. We at K O'Connells have decided to help our loyal customers.
To help elivate some pressure on our customers we will be provideing a home delivery service for the forseeable future .this service will be put in place Friday 13 march
Delivery routes:
ALL EIRCODES TO BE PROVIDED WHEN ORDERING
How to order :
Ring the English Market shop on 021 4276380 or Email: freshfish@eircom.net
Place your order over the phone with a member of the K O'Connell team,
All orders to be put in the day before delivery or before 11am the morning of delivery.
MINIMUM ORDER €30 no exceptions.
If at possible please have eircode ready.
Specify what way you would like your fish prepared:
EG:
Fillet, skin off, scaled, pin boned, gutted, head on/off
Product list :
Products are all subject to availability .
Salmon fillet(Farmed )
Monkfish fillets(Wild)
Blacksole(Wild)
Organic salmon(Farmed )
Brill whole(Wild)
Squid(Wild)
Hake(Wild)
Turbot whole(Wild)
Cooked shrimp(Farmed)
Cod(Wild)
Halibut fillet(Farmed)
Smoked salmon 1/2(Sliced)
Whiting(Wild)
Seafood mix(Salmon ,cod coley,hake)
Smoked salmon full(Sliced)
Haddock(Wild)
Raw shrimp(Farmed)
Smoked salmon 1/2(Un-sliced)
Sea bass whole(Farmed)
Mussels(Farmed)
Smoked salmon full(Unsliced)
Sea bass fillets(Farmed)
Oysters(Farmed)
Smoked mackeral fillets(Wild)
Seabream whole(Farmed)
Lemon sole(Wild)
Smoked coley(Farmed)
Seabream fillets(Farmed)
Plaice(Wild)
Smoked kippers(Farmed)
And more
Payment :
At the moment we do not have a portable card payment set up so all orders will be cash on delivery only. Sorry for any inconvenience this may cause.