Chambers Ireland Award for work with English Market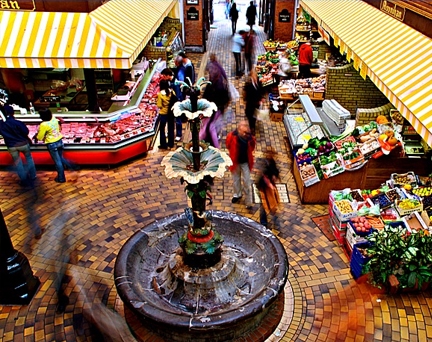 Chambers Ireland Award Cork City Council the Partnership with Business 2011 for their work with the English Market
In October 2007, in an effort to improve the operations and management of the English Market, Cork City Council introduced a new system of management of the English Market structured on active collaboration between Cork City Council, the Traders, and a new management company. Cork City Council's aim at the outset of this project was to create a partnership with the businesses within the Market to ensure a common focus, purpose and direction, and to adopt a unified approach to issues affecting the Market. This approach is ensuring the Market is responsive to change, and is willing to innovate and respond to a changing economic climate and technological advances while retaining the traditional style and layout of the market stalls. The partnership approach is encouraging the traders to collaborate rather than compete, and is strengthening the English Market's brand going forward.