Smoked Salmon on Brown Bread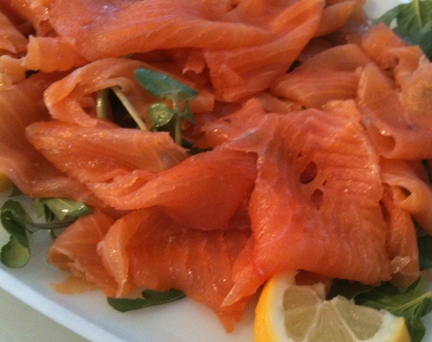 It could not be easier. Get some nice brown bread, slice and butter. Get some of K O'Connell Fish Merchants (excellent) sliced smoked salmon and load each slice of bread generously with fish. Then cut some wedges of lemon and arrange attractively on a large platter. Some people love the sharpness of capers with the smoked salmon and we would strongly recommend a twist of black pepper but this is personal taste, especially the capers; you could serve these on the side and let people dress the salmon themselves. Other things that complement are a little red onion and fennel leaves or a little parsley.
There are literally hundreds of ways of approaching this fantastic ingredient. Be sure and check back for more.