Haddock braised in cider with potato, rocket & cress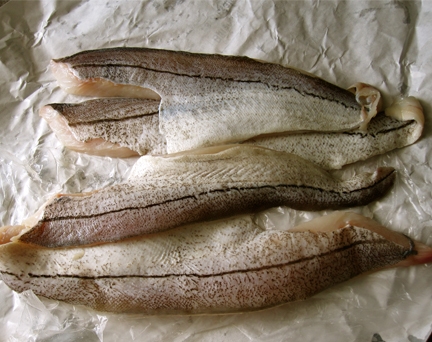 Haddock is such a great versatile and sustainable fish. Try this simple recipe that can be put together in a flash!
Or on our Facebook page here>>
Ingredients
500g crab meat
4 x 170g portions skinned haddock
2tbsp olive oil
2 garlic cloves, chopped
450g baby potatoes, sliced
1 litre cider
Pinch of paprika
A little salt and pepper
Rocket to garnish
Watercress to garnish

Method
Heat the olive oil in a large deep heavy based saucepan and fry the garlic and potatoes until browned.
Add the cider to the pan and simmer gently until the potatoes are almost cooked through.
Place the haddock on top of the potatoes in the pan and sprinkle generously with paprika and season to taste.
Cover and continue to cook for five to seven minutes.
Divide the potatoes between four serving bowls and top with the fish, rocket and cress salad.
Recipe inspired by Bartra Seafood Restaurant, Lahinch, Co. Clare.
Source: http://www.rte.ie/food
We would be delighted to hear what you think>>
Or leave your comments on Facebook>>